First of all, can I just say that I love you all?!? I know I have read this on blogs before, but you all seriously made my day! I was having a rough day and I just happened to write it all out there for the world to see and guess what? The world was nice! You all were so encouraging, it really lifted my spirits. I am feeling a ton better and ready to conquer France! Well, let's just start with the language...
The weather here has actually been rather beautiful. Today was the first day it was actually a tad bit chilly. So I took advatage of it and rocked my new mustard yellow sweater I got from
Target
before I left. With my new boots! Of course it got warm in the afternoon, but it was so beautiful.
Thanks hubby for taking these two pictures. The rest are from my little man photographer. He's becoming a pro.
See, he's got some cool angles and everything!

my new boots!

"mom, move closer, I need to get a picture of your necklace." Thanks Tae!


I don't know if you can really see, but isn't the view beautiful? I can't wait to show you more of France, it is such a beautiful country.
Oh and I have a little announcement!! I am going to be hosting a Pinterest Party tomorrow!! It seems like so many people (read: me) pin a bazillion things on Pinterest, and how many do we actually do?? I don't know if I have done any. So sad. So this party is to get our booties in gear! It can be fashion, hair, crafts, DIY project, photography, recipes, you name it!! So if you haven't done anything, get on it! Linking up tomorrow! Here's the button for the post: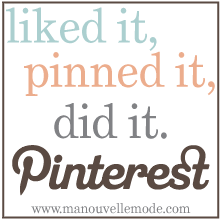 I hope to see a lot of you link up! It is a variety, so you have to have something to link!