***All I wanna do is have some fun
I got a feeling I'm not the only one
All I wanna do is have some fun
I got a feeling I'm not the only one
All I wanna do is have some fun
Until the sun comes up over
Santa Monica Boulevard
***
Some of the famous streets heading down there. Sunset, Wilshire, The Getty Center, PCH Highway
Yesterday I took a little trip down to the Santa Monica Pier. Honestly, the weather could have been a little better, we almost blew away, but the sun was out and it was full of people!

creative. The Santa Monica Pier is a bit more family friendly. The kids loved playing in the sand next to the pier.



For Memorial Day someone put all these crosses out in the sand and some coffins covered with an American Flag. It was a cool way to explain to the little guys why we celebrate this holiday.
And what a better way to end the perfect day, ice cream on the pier. Yes, please.
"Here. Tae, let me help you with that." *lick all around the edges* "Mom!! Give me my icecream!!!"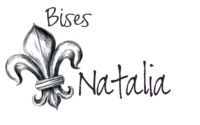 If you get a chance, I would love love love if you voted for me in Circle of Moms Top Expat Blogs. I don't have a fighting chance, but I thought I would throw it out there anyway. Thanks!