I saw this post over at
Alexandra Rose
and I just had to participate. I don't talk a lot about my husband, but he deserves it. He is my best friend and my number one fan. And I haven't seen him in almost a month and I am kinda missin' him...
Now marriage is hard to begin with. Now add another race. How about another culture? Yep, tougher. Now add a third country that belongs to neither of us. hmmmm... Now add another language and tons and tons of rain. And then, just for good measure, throw in a 5 month old baby. Now that is tough.
This was mine and Lavar's first year of marriage. But we stuck it out and we are still hanging in there. I wanted to dedicate a post to him today. Because I miss him! And he never reads this blog, so I can be extra sappy. :)
This is my husband:
Dear Lavar,
You are the most awesome man I know.
I know that you don't beleive in soul mates and that is fine. We will just stick with the 'no one else could handle you' theory.
You make me laugh like I never thought I could. I always have the time of my life when I am with you. I wish you would let other people see the funny side. They all think I am crazy when I say 'no really, he is funny!'
ps. I was 15 weeks pregnant in the costume picture!
We haven't had anything easy. Nothing handed to us. That is how we know it is real. We worked our butts off to stay in it. No turning back now!
But I have never felt more secure in your love. Thank you for never giving me a doubt.
You might not always say the words 'I love you' or 'You're beautiful' but I know you believe them. And because I know you, I don't need to hear them all the time.
Your theory: "I told you I loved you when I married you. I will let you know if it changes!"
(He is not that harsh, it is kinda a joke/kinda true!)
(Your son can give you a few pointers on the beautiful comments, FYI)
You are an excellent father. We didn't expect it when it came, and we had adjustments to make, but we did. And I know you would lay down your life for your boys.
You work you little pa-tootie off for us. Yes, you are living the dream, playing your favorite sport for a job, but I know it is hard work. And you still find energy to come home and be a 'family man.' Who woudda thunk, huh?
You clean up nice too...
No one said you were perfect, I married you eyes wide open. But you work every day to be a better man, a better husband, and a better father. I really couldn't ask for more!
And to top it all off, we created these little monsters.
Well done Simmonses! Well done!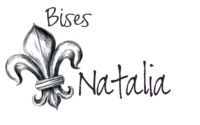 And just because I can...
They would both kill me, but neither of them read my blog. Their loss! LOL At at 80's party a few years back.