Happy Sunday everyone!
I can't believe it is already May. Where did the time go? I leave for the states in 8 DAYS now! Yikes, I better start packing!
In honor of a new month, I thought I would take a post to do a 'month in review'. But since my blog is so new, I am going to do a 'blog in review'.
First of all, I would like to thank my followers! I know, I sound like I am accepting an Oscar, but seriously, I have come to realize, that in this crazy life of mine, where we are never settled for very long, my bloggy friends will always be there. Because I can take you wherever I go! So thank you all for your friendships, you know who you are!
Now a few of my favorite posts.
I love my outfit post I did
here
. I love it because of the colors, I like bright colors. I love it because of the scarf. I love it because of the 'unopenable door'. I also used my mom's good camera, which
might
have something to do with the pictures turning out so good.
Now my favorite craft post has to be my
Countdown Blocks
. I have some jewelry I haven't posted yet that might beat it, but I am going with what is on the blog already.
My favorite 'other' category post would have to be writing about
our back story
. We had a tough dating relationship and a tough first couple years of marriage. It was so encouraging to read all the comment love. It is great to know that not everyone thinks like, well, you have to read the story!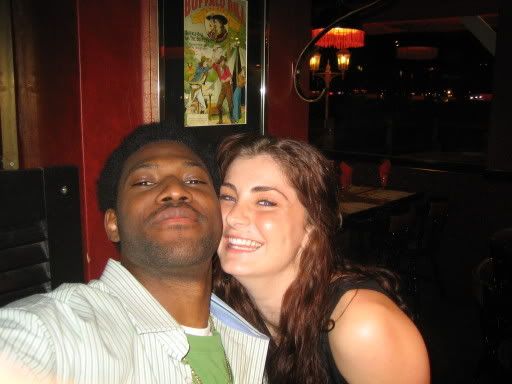 So in summary, I started this blog for a creative, girly outlet for me and I love it. I love writing. I love meeting new friends. I love reading everyone else's blogs. I love it! So thanks for the support, friendy-friends!
In other news, if I am a bit absent from reading and commenting on your lovely blogs, please cut me a bit of slack and forgive me! I am getting into packing our whole house and I stink at it. So I get overwhelmed easy. And if I am still reading and commenting, tell me to stop and get my butt in gear!
And I decided against my Projects in Progress Linky party. I will have features tomorrow from the last one, though. I am in the process of thinking up another cool linky party!
Okay, off to bed. Bonne nuit mes amis!