Blog Positivity Week. Positivity - which is apparently not a word and my spell checker is going crazy. Either way, we get the idea. Be positive. Ashley from
After Nine to Five
had this super awesome idea to have a week of positivity throughout the blogging world. I think it is an excellent idea, which is why we joined, however it's a bummer we are even on this subject, which means some people are just kinda rude.
I love the blogging world. It has been tremendously fun getting to know people from all over the world and having a connection with them just through the internet. But why,
oh why
, does blogging have to feel like high school all over again?? If you're not in the 'cool crowd' don't even bother talking to those kids. If you don't have a certain number of friends/followers, you're not cool enough or worth my time. It is SO SAD people! Make friends, be nice, reach out, it is so worth it! This world is about community, support, friendship, not a competition!!
So let's spread the love this week. Leave an awesome comment on that blog you always read but never have a chance to comment on. Send an e-mail to a blogger who has encouraged you recently, or ever! I guarantee they would LOVE to read it! Heck, get an address and send a care package, how awesome would that be?
Let's share the love, ladies. Share the love.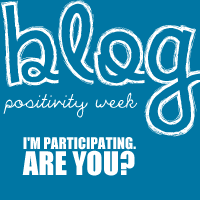 Have a great week! :)