Wow, what a busy few days! I didn't even look at a computer yesterday. But I kinda needed a break.
I am kinda excited about some stuff going on, so I thought I would share with you! To preface, let me just tell you that I love business. I have wanted to start a business since I was like 5. Unfortunately, with my lifestyle of moving around everywhere, I can't really do that right now. But I have found that I have a little knack for start up business ideas and motivation. And recently, I have been able to put it into use!
First of all, I have been able to help out a friend from church who is starting her own business. It is called Sweet Little Cakes by Donna. I was 'hired'
(paid in in full with a free lunch)
to be her start up business consultant. She doesn't have a website or blog yet,
(don't worry, I made sure she knew that was up there on the 'to-do' list)
Check out her facebook
here
. Say 'hi' and tell her that I sent ya! And, I mean really, look at the pics, need I say more??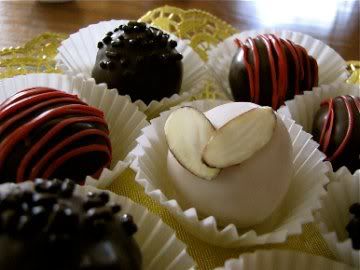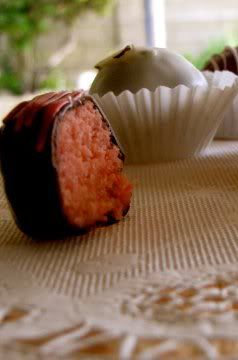 Second, is that I am going to attend Creative Connection: Los Angeles Chapter next weekend. I have met so many awesome creative women on twitter and can't wait to meet some in real life. I can't tell you how excited I am. Big shout out to Elise Ostermann (@EliseOstermann), she is incredible. She is organizing all this, I can't wait to meet her! Live in the LA area? Check out the
facebook page
, 'like' it and join in! If you don't live in the area and are feeling a tad bit jealous, no worries! They are planning on expanding to a city near you! Unless you live in, like, northern Canada. Then probably not. But you can still be involed, let Elise know if you are interested in getting involved. And once again, let her know I sent you!
And on Thursday I have another business meeting with a 'client' who may or may not be paying me, either way is fine, I am just so happy to be getting out there. She is a food blogger who creates
awesome
healthy recipes that are super simple. You should check out Tracy's blog
here
.
My good friend Jessica (@reachzionfit) is starting a health and fitness blog and guess what,
I need to get in shape.
I just breath this American air and gain 10 pounds. And my husband is on me to hit the gym. So she is setting up a workout plan for me and adding some suggestions for supplements and things to help me along. I cannot wait to start feeling healthier!
If you didn't notice, we have an awesome new sponsor! I love all my sponsors, and am happy to add Smashion! It is an awesome online marketplace where you can buy and sell your clothes. I can't wait to try it out and will do so beginning of next week! Yay!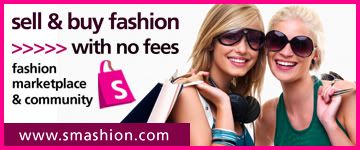 Other than that, I have a few blog designs in the works, awesome! I am super excited about it all! So needless to say, I missed yesterday and actually got to go out with my husband which was cool. I can't wait to get started on everything and share it with you all.

If I get around to it, I am going to share a completely awesome recipe with you tomorrow. Can't wait.

Happy Saturday!